Feel-good atmosphere
We place great value on team spirit and flat hierarchies. We don't put people in pigeonholes and accept you just as you are. Our Christmas parties, summer festivals and visits to the Oktoberfest enable us to become closer, not only as colleagues, but also as friends. Our beautiful, central office in a historic building in the heart of Schwabing has a roof terrace and party cellar, which has already seen its fair share of parties. Dogs are welcome.
Monetary benefits
We offer you shopping benefits via our partner portal, monthly shopping vouchers of €50 and a company pension scheme. We also contribute to your lunch with our "JobLunch" scheme. We also support your travel with a work bike, a BahnCard50 for flexworkers or the 49€-Deutschlandticket for our Munich employees.
Individual support
We want you to be able to live out your dreams. We support this with 30 days' holiday and the opportunity to work flexibly and at home. Christmas Eve and New Year's Eve are additional days off. We also always keep an eye on training opportunities: We give you the freedom and the budget to develop according to your wishes with internal and external seminars and workshops.
Recreation
4-day week
6 weeks holiday
up to 4 weeks working from abroad
up to 4 weeks unpaid leave
up to 6 months sabbatical
flexible working from home and on the road
Christmas Eve and New Year's Eve off
special leave for wedding, bereavement, relocation, …
Money
€50 shopping credit a month
extra shopping credit on anniversary
extra shopping credit on birthday
company pension scheme
various shopping benefits via our partner portal
meal allowance with "JobLunch"
49€-Deutschlandticket
total benefits over €1,200 net/year
Development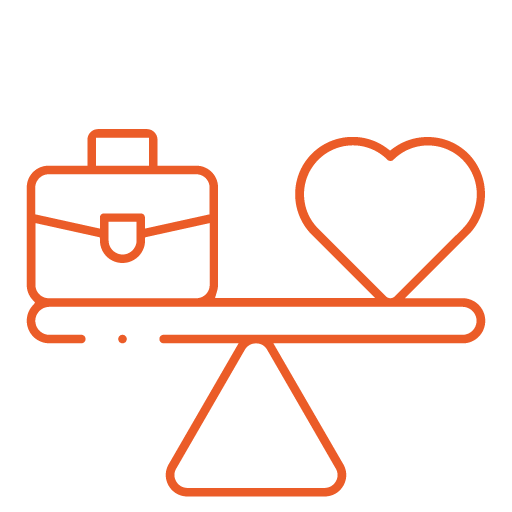 flat hierarchies and meetings on equal terms
a steep learning curve and rapid development
personal responsibility and opportunities for development
a colorful team with a diverse personalities
team spirit as you have never experienced before
Education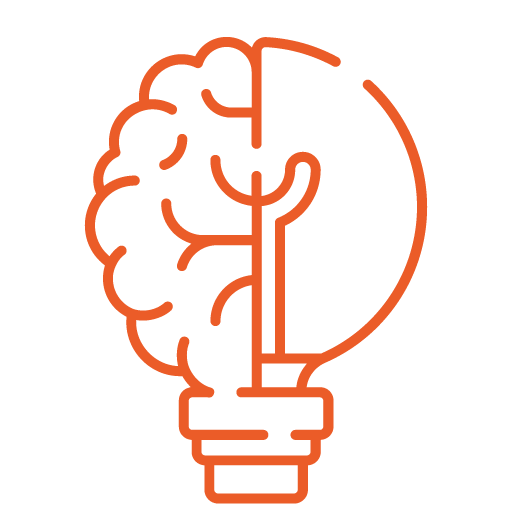 onboarding training
access to self-learning platforms
internal training
time and budget for individual external training
introduction to the "Big Five for Life" concept
Environment
social coffee
purified drinking water
various organic products
dairy product alternatives
waste avoidance and separation
Travel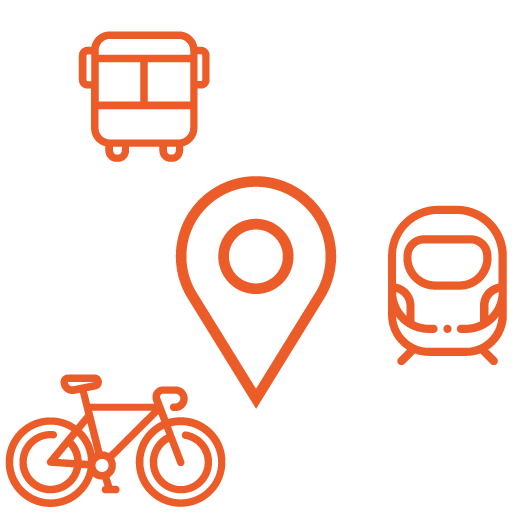 49€-Deutschlandticket for Munich residents
49€-Deutschlandticket or BahnCard 50 for commuters
BahnCard 50 for flexworkers
very good transport connections to the MVV
JobRad
Office
historic office building in student quarter
beautiful roof terrace
party cellar
2 fully equipped kitchens
free drinks
dogs welcome
Events
kick-off event
summer team event
rooftop BBQs
Oktoberfest
christmas party
birthdays and anniversaries
FCB
bayern tickets
2 free tickets for all 17 home matches
Recreation
4-day week
6 weeks holiday
up to 4 weeks working from abroad
up to 4 weeks unpaid leave
up to 6 months sabbatical
flexible working from home and on the road
Christmas Eve and New Year's Eve off
special leave for wedding, bereavement, relocation, …
Money
€50 shopping credit a month
extra shopping credit on anniversary
extra shopping credit on birthday
company pension scheme
various shopping benefits via our partner portal
meal allowance with "JobLunch"
monthly public transport card
total benefits over €1,200 net/year
Development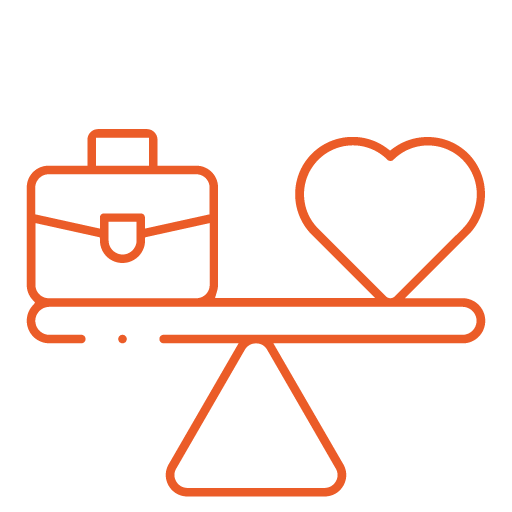 flat hierarchies and meetings on equal terms
a steep learning curve and rapid development
personal responsibility and opportunities for development
a colorful team with a diverse personalities
team spirit as you have never experienced before
Education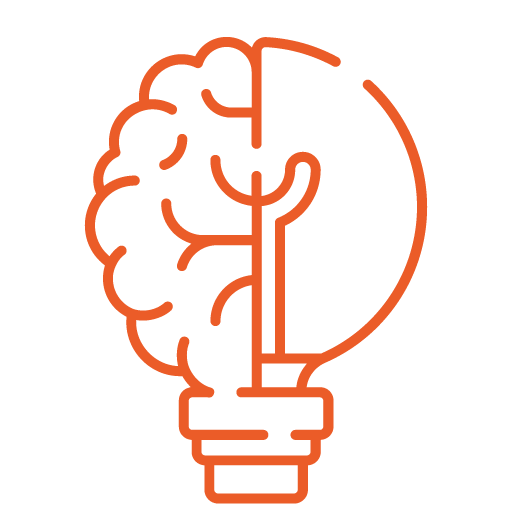 onboarding training
access to self-learning platforms
internal training
time and budget for individual external training
introduction to the "Big Five for Life" concept
Environment
social coffee
purified drinking water
various organic products
dairy product alternatives
waste avoidance and separation
Travel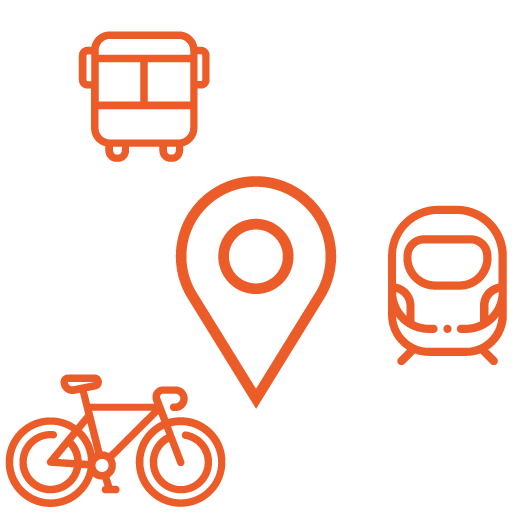 IsarCard M for Munich residents
IsarCard M or BahnCard 50 for commuters
BahnCard 50 for flexworkers
very good transport connections to the MVV
JobRad
Office
historic office building in student quarter
beautiful roof terrace
party cellar
2 fully equipped kitchens
free drinks
dogs welcome
Events
kick-off event
summer team event
rooftop BBQs
Oktoberfest
christmas party
birthdays and anniversaries
FCB
bayern tickets
2 free tickets for all 17 home matches
Recreation
4-day week
6 weeks holiday
up to 4 weeks working from abroad
up to 4 weeks unpaid leave
up to 6 months sabbatical
flexible working from home and on the road
Christmas Eve and New Year's Eve off
special leave for wedding, bereavement, relocation, …
Money
€50 shopping credit a month
extra shopping credit on anniversary
extra shopping credit on birthday
company pension scheme
various shopping benefits via our partner portal
meal allowance with "JobLunch"
monthly public transport card
total benefits over €1,200 net/year
Development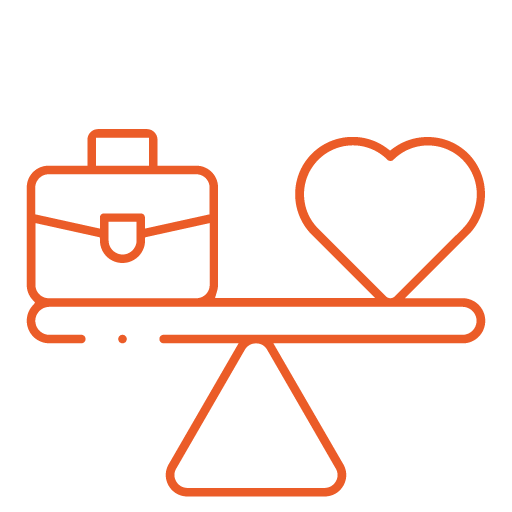 flat hierarchies and meetings on equal terms
a steep learning curve and rapid development
personal responsibility and opportunities for development
a colorful team with a diverse personalities
team spirit as you have never experienced before
Education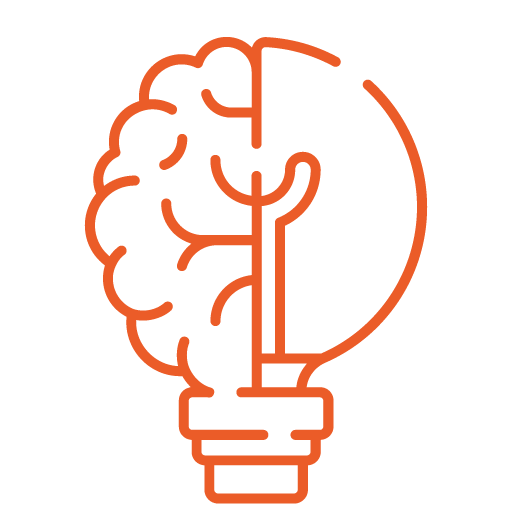 onboarding training
access to self-learning platforms
internal training
time and budget for individual external training
introduction to the "Big Five for Life" concept
Environment
social coffee
purified drinking water
various organic products
dairy product alternatives
waste avoidance and separation
Travel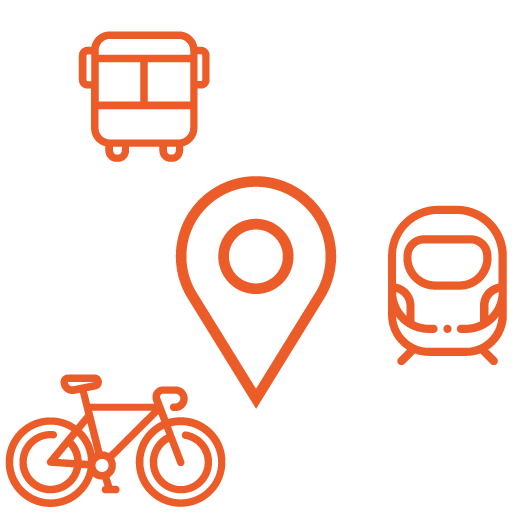 IsarCard M for Munich residents
IsarCard M or BahnCard 50 for commuters
BahnCard 50 for flexworkers
very good transport connections to the MVV
JobRad
Office
historic office building in student quarter
beautiful roof terrace
party cellar
2 fully equipped kitchens
free drinks
dogs welcome
Events
kick-off event
summer team event
rooftop BBQs
Oktoberfest
christmas party
birthdays and anniversaries
FCB
bayern tickets
2 free tickets for all 17 home matches